At FENSTERBAU FRONTALE in Nuremberg on 12 – 15 July 2022 – the most important event in the window, facade and accessories industry – the sector will experience its most awaited moment of encounter with products that you can experience live and rich programming of valuable professional skills for a meeting with your industry, products you can experience live and a program full of valuable professional skills.
Don't miss out! More Information and Online Tickets here.
Enjoy the variety of FENSTERBAU FRONTALE
FENSTERBAU FRONTALE is the driving force behind the industry. It offers a hands-on product display and cutting-edge technologies for industry, the skilled trades sector and automation, as well as comprehensive sources of information.
The extensive supporting programme also includes the FENSTERBAU FRONTALE FORUM. In a series of interesting, practice-driven, TED-style presentations, experts will explore and discuss the latest issues affecting the industry.
At the special show "Green Deal", organised in partnership with the ift Rosenheim, the spotlight will be on the topic of CO2 efficiency and using sustainable windows and structural elements to protect against climate extremes.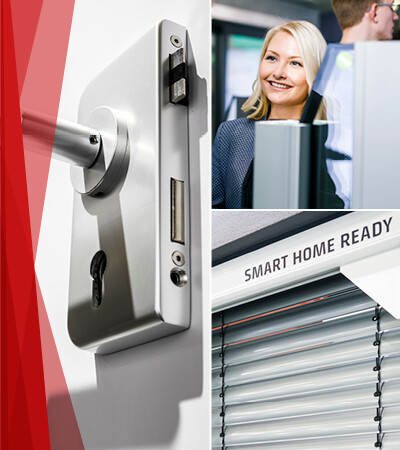 New this year: the presetation of the "Window Manufacturer of the Year 2022". In addition to the main prize for the most creative and innovative entrepreneurial personality, prizes will be awarded for the best achievements in product development and manufacturing as well as in the area of digital business processes.
Another new addition that is highly topical is the forum "Applied Digitalisation for Craftspeople", which provides information on topics like efficiency and productivity, staff and leadership, and collaboration and communication with your customers.
Further details on the programme for FENSTERBAU FRONTALE can be found below. For a complete programme overview with all lectures click here.